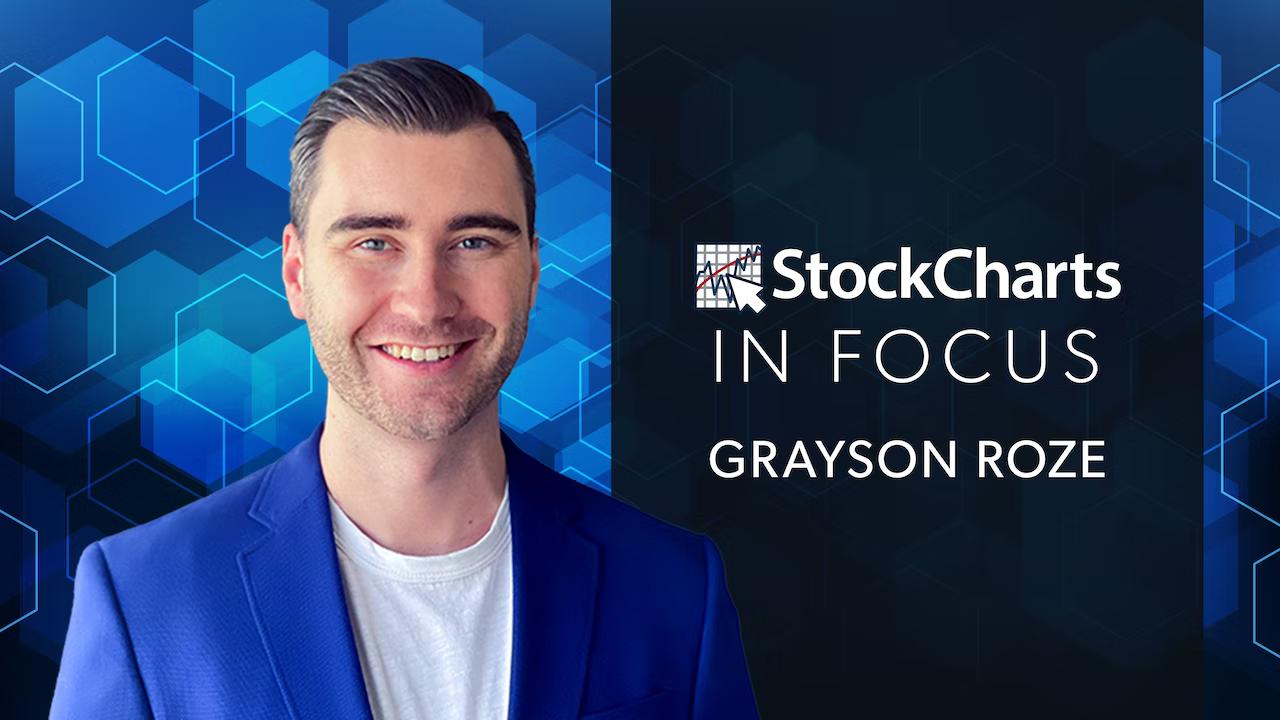 On this week's edition of StockCharts TV's StockCharts in Focus, Grayson discusses the most important chart on all of StockCharts – your default ChartStyle! In addition to a quick review of what a ChartStyle is, you'll learn how to save your favorite indicators, overlays and other chart settings as your default ChartStyle that will be used across the site. Whether you're using SharpCharts or ACP, today's show will help streamline your charting workflow by automatically loading your go-to chart template. Plus, Grayson will explore the new "Sample Chart Gallery" and show you how the growing collection of pre-built sample chart templates there can help you in your trading or investment process.
This video was originally broadcast on March 24, 2023. Click on the above image to watch on our dedicated StockCharts in Focus page on StockCharts TV, or click this link to watch on YouTube. You can also watch on our on-demand website, StockChartsTV.com, using this link.
New episodes of StockCharts in Focus air Fridays at 3pm ET on StockCharts TV. You can view all previously recorded episodes at this link.